Share
AI has become mainstream this year but website platforms have been using AI for several years as it provides some great benefits to creating and managing your web presence. Here we list a few AI tools that can not only help associations but really improve your processes and content management without increasing your workload or extra training. For this article we are going to focus on AI with the proven DXP (Digital Experience Platform) Kentico.
What is Kentico DXP
An illustraion depicting Kentico as a DXP platform
Kentico is a proven off-the-shelf Digital eXperience Platform (DXP) powering over 30,000 websites and proudly named in the Gartner Magic Quadrant for Web Content Management for the 7th straight year. DXP means it's a fully integrated platform within a single tool, evolving from a content management system (CMS). While a CMS helps with managing and delivering content for websites and applications, a DXP combines content management with digital marketing capabilities, and digital commerce. It enables you to deliver consistent and perfectly personalized digital experiences across all channels and devices to boost your results. Visit
Digital Experience Platform for Marketers to learn more.
Artificial Intelligence in Kentico
An illustraion depicting how AI in Kentico can help provide ALT text for images on your website
There are currently 2 integrated opportunities to leverage AI technology within a Kentico Experience project. The Kentico road map has more in development however for this article we are touching on those currently available.
1. AI Image Recognition
This new exciting Kentico Xperience feature recognizes images and inserts the description into the image alt tag by leveraging Microsoft Azure cognitive services. Now AI can do the alt-text generation for you saving you time and making your site more accessible which is good for everyone. There is a nominal cost to enable Azure cognitive services which is based on usage. We are currently testing this feature on our sandbox and are ready to deploy to the next Kentico experience project.
Screenshot from Kentico Demo showing the functionality of AI proving ALT text for images.
2. Product recommending service
Kentico comes equipped with the content recommendation module using Recombee the AI-powered recommending service.


Illustration of Recombee AI implemented in Kentico

Now your team can increase customer satisfaction with AI-powered recommendations from Recombee. This feature allow you to personalize the user experience through real-time content recommendations driven by artificial intelligence. Achieve the highest precision of personalization by using an automatized AI-powered recommendation engine and create a foundation of satisfied customers that become loyal supporters by providing them with content exactly fitting their taste and habits. Push forward the relevant content your users were hoping to find on your website, in product details or in your email campaigns. Recombee is a paid for addon that can easily integrate into any existing Kentico Experience project with the Enterprise license.
Other ways you can immediately leverage AI
AI Chatbot in Kentico

Kentico Experience can integrate with other AI-powered tools and services to enhance certain aspects of a website's functionality. For example, organizations can leverage AI solutions for personalization, chatbots, predictive analytics, content optimization, or fraud detection, and integrate them with the Kentico Experience platform to augment its already feature rich capabilities.
AI for sourcing images
Depiction of AI overlooking the human world
We've also explored leveraging image AI generators to create unique affordable visuals to compliment website content. There are many AI image generators available, each with its own strength and weaknesses and some might be better suited for specific tasks than others. Therefore, you should understand your intensions of what image output you are looking for. Here's a great blog by our UX/UI designer that explores MidJourney, Stable Diffusion and DALL-E 2 to get you started. https://www.inorbital.com/blog/support/how-ai-can-help-content-editors-source-imagery

Rewriting your content with AI
Open AI ChatGPT logo

There are various AI-powered tools and techniques available that can assist in generating written content for websites. These tools utilize natural language processing (NLP) and machine learning algorithms to analyze and understand human language patterns, generate text, and provide assistance in content creation.
Here are a few ways AI can be used to write content for websites:
Content generation: AI models, such as language models or text generators, can be used to generate articles, blog posts, product descriptions, and other forms of written content. These models are trained on vast amounts of text data and can produce coherent and contextually relevant content.

Grammar and spell checking: AI-powered tools can help identify and correct grammatical errors, punctuation mistakes, and spelling errors in written content. They can analyze the text and provide suggestions for improvement, helping to ensure high-quality content.

SEO optimization: AI can assist in optimizing website content for search engines. It can analyze keywords, suggest relevant keywords to include, and provide insights on improving content structure and readability to enhance search engine rankings.

Personalization and user engagement: AI can analyze user data, such as browsing behavior, preferences, and demographics, to generate personalized content for website visitors. This can help enhance user engagement and provide tailored experiences.

Language translation: AI-powered translation tools can be used to automatically translate website content into different languages, making it accessible to a wider audience.
It's important to note that while AI can assist in content creation, human involvement is still crucial to ensure the accuracy, relevance, and overall quality of the content.
Many of you are already familiar with ChatGPT question and answer service for generating content and rewriting your existing content. We found that writing your original content and then having ChatGPT rewrite it can assist with the quality and consistency of your content.
In summary
How AI can interpret multiple resources and have it incorporate this information in it's mainframe.

AI technology is another tool in our toolkit to help create better content, consistent imagery, improve user experience and save time managing content. Here in this post we have only scratched the surface as AI for search and chat is also quickly becoming accessible for small and medium sized organizations, not just the behemoths that have been using it for years. Don't hesitate to ask ChatGPT if your are interested in more on this topic.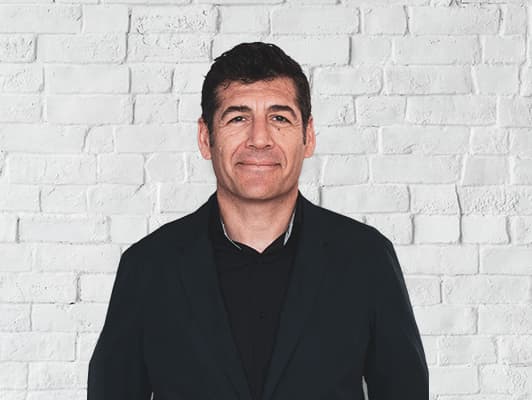 Tony
Director and Founder
Inorbital founder and digital solution architect with over 20 years' experience planning and directing dynamic web presence and web applications for all types of savvy organizations. When not directing Inorbital you can find him actively trying something completely new.