Share
Kentico announces end of life for version 12
Although this marks the end of technical assistance, it does not imply that your website will cease functioning. However, Kentico will no longer provide hotfixes, patches, or support for this version. It is important to address any security concerns associated with these older versions if you intend to prolong the lifespan of your unsupported Kentico website. To strengthen potential vulnerabilities, it is advisable to seek assistance from your Kentico certified developer.

What's New
The introduction of Kentico 13 and Kentico Experience marks a significant shift from the previous Kentico 12 platform. Kentico 13 revolutionizes the Digital Experience Platform (DXP) landscape by offering a robust platform built on the MVC development model. Unlike its predecessor, which utilized the Portal Engine, Kentico 13 embraces the modern and future-friendly development framework of .NET Core. This transition to .NET Core is driven by
several compelling reasons
, aligning Kentico with Microsoft's updated technology standards.

When
In October 2020 Kentico released version 13 with the planned discontinuation of version 12 on December 31 2023.
Why consider upgrading
Kentico 13 brings a host of enhancements that result in a faster and more efficient experience. These include improved caching mechanisms, optimized database queries, and a revamped administration interface. As a result, you can expect faster page load times, enhanced scalability, and improved overall system performance.
With Kentico 13, developers enjoy a range of productivity and efficiency improvements. The introduction of support for .NET Core enables cross-platform development and better performance. Additionally, the updated MVC development model and advanced debugging capabilities make website building and maintenance easier than ever.
Editors and marketers also benefit from Kentico 13's content management enhancements. A redesigned user interface, enhanced content editing features, and improved media libraries provide a more streamlined and user-friendly content management experience.
Kentico 13 takes personalization and marketing automation to the next level with new features and enhancements. Improved contact management, segmentation tools, and marketing automation workflows enable you to deliver highly personalized and targeted experiences to your website visitors.
Security and compliance remain a top priority in Kentico 13. The platform includes various security enhancements such as improved user password hashing, enhanced data protection, and features to ensure GDPR compliance, keeping your website secure and aligned with industry standards.
By upgrading to Kentico 13, you ensure long-term support, access to bug fixes, and new feature releases. This upgrade also future proofs your website by ensuring compatibility with the latest technologies and platforms.
If you're already using Kentico as a Digital Experience Platform (DXP) and are satisfied with its performance, now is an opportune time to rebuild your website with Kentico 13. Upgrading offers the advantages mentioned above, and our team is excited to assist you in exploring these opportunities. Our developers are particularly enthusiastic about .NET Core, a technology aligned with Microsoft's forward-looking approach. Furthermore, Kentico regularly releases refreshes with new features and integrations, eagerly anticipated by both marketers and developers alike.
How to upgrade
Congratulations on deciding to upgrade to Kentico 13! Now, let's explore what this upgrade entails. Since Kentico 13 and Experience utilize .NET Core, they are fundamentally and structurally different from previous versions that used the portal engine. If you are currently on version 11 or earlier, it means you are using the portal engine.
The upgrade process involves rebuilding your website in Kentico 13 as there is no direct upgrade path available. While there are opportunities to utilize the content conversion tool, it's important to note that this approach may not be quick or straightforward. Each website is unique, and the complexity of the conversion process depends on how Kentico features were originally implemented on your site.
To determine the best approach for your project, it would be beneficial to discuss the specific requirements and goals of your website. Although rebuilding from scratch may require effort, it is well worth it to take advantage of the improved performance and security benefits offered by Kentico 13.
By starting with a fresh copy and leveraging the capabilities of Kentico 13, you can ensure a more efficient and secure website that aligns with the latest advancements in technology.
Don't hesitate to schedule a call for a demo tailored to your particular situation.

Opportunities to consider
Making the decision to upgrade presents opportunities beyond a straight version update. Consider the potential for a design refresh and the implementation of user experience enhancements. Embrace this opportunity to create an enhanced and more effective online experience.
Next Steps
Check out
Kentico's post
for more about upgrading from 12 to 13.
With over 14 years as a Kentico Gold partner Inorbital has guided 100's of project deployments.
Get in touch
with us to help you sort through the noise and get you started on the best approach for your team.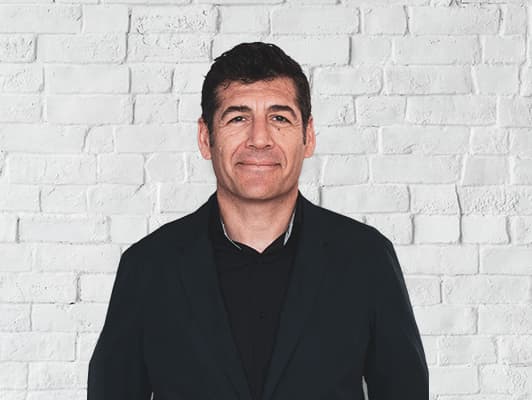 Tony
Director and Founder
Inorbital founder and digital solution architect with over 20 years' experience planning and directing dynamic web presence and web applications for all types of savvy organizations. When not directing Inorbital you can find him actively trying something completely new.