Share
These types of websites share many of the same planning strategies as most websites. They need to be user friendly, easily navigable, and have a clean and clear look and feel. However non profit websites have some particular needs to consider in addition to a standard website.
A non-profit website needs to be easy to learn about the cause, what they do and how to get involved and most importantly how to donate. It's also important that the site be engaging, generate trust and be easy to find information for both, the main audience (donors and/or volunteers), but also for secondary audiences like media and news outlets.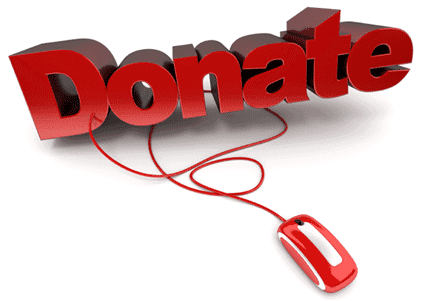 1. The Selection Process
Start with a great team. Look for a company with an established process and proven skills. Check references and the quality of past work when selecting your web design team...then, this is very important, trust your Team. That means listen and take their guidance and recommendations.
Assign the appropriate decision makers and liaison to work with the design team. If a committee is necessary then get those who understand the project and the business objectives best and who are open and constructive.
Once the site goes live who will manage the content and images. This task can be subdivided to match your organizational business units but it's crucial that this be established early in the process. Your new website will require content editing and updates to stay relevant and fresh.

2. Set Goals
Establish the project goals by making a list before the design process. What are your audience and organizational goals and revert back to these goals when considering decisions throughout the project. Never lose sight of the project goals and success will follow. As the organization evolves or influencers from other departments get involved these goals may get adjusted but again use these as benchmarks for decisions.
The fundamental goals for non-profits are generally; get donations, raise awareness and engagement. To fullfill these goals you will need to make the site donor friendly, volunteer friendly and clearly communicate your purpose.

3. Promotion
Once your great new website has been launched how exactly do you plan to market the new site? Make sure to consider a strategy with Search Engine Optimization, Search Engine Marketing, Print and Social Media. Setting a strong Social Media campaign and sticking with it is key but it's vital to seek organic results and setting aside a budget for pay per click ads, if available. It's important to understand that promotion is ongoing and needs regular attention to adjust key words, ad campaigns and tweak content that search engines use to rank sites.

4. Content Management System
Use the best CMS you can afford. Evaluate what features are available for your organizations immediate and future needs. When you start with a solid foundation using a scalable enterprise CMS then you won't need to scrap your current site when thinking about new features and changes in your organization like adding; e-commerce capability, member/committee section or even event registration. With a good CMS system that is ultimately flexible and customizable you can schedule your project in stages whereby adding mobile/responsive design or a microsite can be added in phases post launch.
Also when preparing your feature list make sure that you consider what are you doing today that could be better handled online for example event registration, volunteer signups, sponsorship and reoccurring donations. Even consider any integration with 3rd party systems like integrating your Social Media, CRM data or donation software. There are a plethora of 3rd party systems that can be connected to your website if there's a benefit from Salesforce to SharePoint.

5. Content Strategy
Keep content fresh and relevant so search engines will notice you and so your visitors will get value from visiting. Neglecting your content and spending the entire budget and resources on design and development is all too common. It's important to revisit the content writing and messaging which can have a big impact often without requiring any redesign.
There's also a few reasons you should add a blog and news section to your website. It provides your visitors a reason to return to your website with new content and fresh articles and it increases the potential to be linked back from other blogs and websites which together will help your search engine optimization. Google likes to see lots of relevant content and back links. Create a blog and news plan that your organization can manage so that it doesn't eventually become too much to handle and the benefits will show in google and your stats.
Here are 3 resources to help analyze and measure your content effectiveness.
This website www.whichtestwon.com is ideal for content split testing. Users can vote on 2 versions of a page on your website to rate performance, persuasion effectiveness and converting levels.
We frequently visit website that are written with "me" and "us" focus versus focusing the message on the needs and wants of the prospects using your website.
This free site helps analyze the copy an any page you submit for self-focused words and customer focused words. www.futurenowinc.com/wewe
This free website rates your copy based on readability and grade level. http://www.pixelspoke.com/
When writing for web if your audience is the general public then aim for a 6 level however if your audience is businesses and professionals aim for level 8.

6. Testing
Test thoroughly throughout development. Your team should have a test plan and routine that includes:
Bugs and errors during each phase
Validating Markup and CSS
Load testing on server
Platform, browser and screen resolution testing
Performance and optimization testing throughout
Rigorous Accessibility compliance testing
And make sure to test usability!
Usability testing is often not included with smaller and medium sized website projects due the usually high cost to run these types of tests. However with services like www.usertesting.com you can create some key tasks and demographics, user profiles and get feedback within hours for under $100. It's a quick affordable service that also provides a video of users trying your website. Often the improvements are small in effort but have a big impact and can generally be overlooked from the team involved because they are so close the project.

7. Metrics
Finally make sure you measure the results. Set goals and use your analytics to gauge results. Ask yourself, early in the project, the questions: what will make this project a success and how can we measure the project success? Google analytics is a great resource for tracking and will help with setting and measuring results. Tracking lets you know if goals aren't being reached and that changes should be made to your website. They can also be adjusted throughout the life cycle of your organization and can go a long way to justifying the return on investment.
----------

More about this topic.
25 Glorious Charity and Non-Profit Web Designs
https://inspirationfeed.com/25-glorious-charity-and-non-profit-web-designs/
40+ Empathetic Charity and Non-Profit Organizations Website Design
https://onextrapixel.com/40-empathetic-charity-and-non-profit-organizations-website-design/
40 Effectively Designed Non-Profit and Charity Web Sites
https://speckyboy.com/non-profit-web-design-inspiration/
A couple of good article from Smashingmagazine
https://www.smashingmagazine.com/2010/02/usability-review-of-charity-websites-taking-the-lead/
https://www.smashingmagazine.com/2009/05/non-profit-website-design-examples-and-best-practices/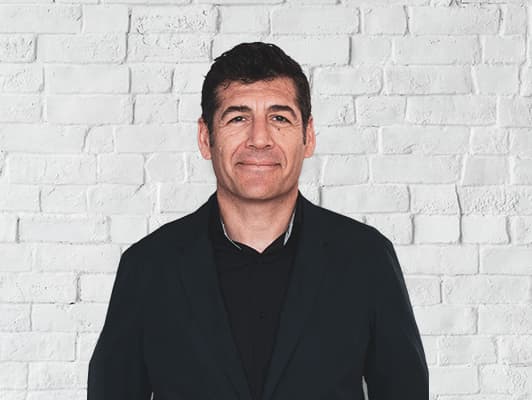 Tony
Director and Founder
Inorbital founder and digital solution architect with over 20 years' experience planning and directing dynamic web presence and web applications for all types of savvy organizations. When not directing Inorbital you can find him actively trying something completely new.