Share
People mess-up and technology fails. Plan for this and you'll be better prepared for when it does happen. The following are some simple steps to put into place with your IT department, IT supplier or web hosting partner.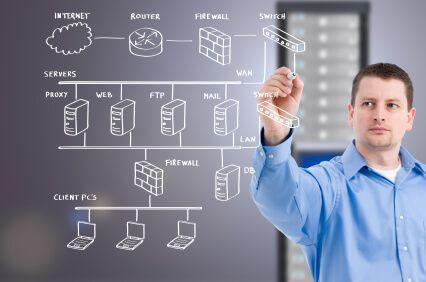 Create a Disaster Recovery plan. It sounds simple but most organizations don't have a plan. Search online for a starting point and modify to suit your needs. The plan should include all facets of your website and the documentation that clear enough that any stranger could follow.
Backup the website files and database and store the files offsite. Make sure to move these files off the physical server ideally daily. The database is what most of your data resides so it super important that it be routinely backed up. This process should be automated and software driven. You don't want someone to manually create these files or you will end up with missing backups when people go on vacation or are too busy or after someone leaves your organization.
Document everything and store it in a safe and well known place like your intranet. Make sure to tell those who will need to know like partners, senior staff and of course your IT department or supplier if you have one. The intention here is to keep a copy of all website related files in another location that can be quickly assembled and hosted elsewhere if and when there is a disaster.
Leave instructions for recovery. This means who to call and who to tell. Consider an interim plan in the case of a complete website disaster with alternate and temporary hosting.
Test the backup and recovery. Don't forget to actually confirm the plan and test the plan. Setup a scheduled task for regular checks to make sure that the files are indeed being backed up. Far too often they will fail for any particular reason - like running out of hard disk space - and will need to be maintained and monitored and purged. After all "practice makes perfect".
When sourcing a hosting company make sure that a regular backup procedure is included in the package. Most decent hosting companies include daily backups going back 7 days. Find out how what the process is to retrieve these backup files.