Share
It's time for your company to integrate your web presence with all your organisations moving parts.
Interoperability is big word but basically it refers to the ability of different computer systems to communicate with one another which is what we are discussing here.
As a business executive you will come across the need to engage multiple services to help run your organisation as efficient as possible. Modern organisations typically have a stable of web based solutions to help the run and manage everything from Intranets to job applications. Integrating these solutions into your web presence not only provides your customers convenience and your staff less time to update and maintain your ecosystem of services. All of these web services should offer their customers access to an API to enable a standardised method of sharing data from one online source to another. An API is essentially a communication protocol for web developers to access and leverage data from other systems. Here are some examples of 3rd services that can be integrated into your website.
Customer Relationship Management "CRM" (Wild Apricot, Dynamics, SalesForce, iMISCloud, Blackbaud)
Payment Gateway, (Moneris, Paypal, Chase, Bambora)
Learning Management System (Moodle)
Job Board
Intranet (SharePoint)
Marketing, Analytics, Event Registration, Surveys, Email Marketing and many more.
Top 6 Reasons to Integrate
Don't miss important data from one system to the other.
Provide better customer service with seamless cross platform logins and single sign-on.
Consolidate the collection and administration of member data.
Password management in one place.
Member profile management, registration and renewals.
Sharing the total function load as each does what it is best at.
Start with integrating your CRM
Without getting too technical there are variety of ways that a website can connect with your CRM. Depending on the level integration and CRM solution you can simply and securely pass values behind the scenes to validate customers and share customer information. Most modern CRM's have integration documentation that goes along with a web service or in a situation where the CRM is a custom database we can connect directly to the database and access what data is required using standard SQL.
Finally
Don't let the information you collect from your website sit off in a corner by itself and don't let your website ignore your CRM. There is a wealth of details that your website can pull from your CRM and push too so both systems stay current and relevant without any extra work. Your website users and customers will appreciate it.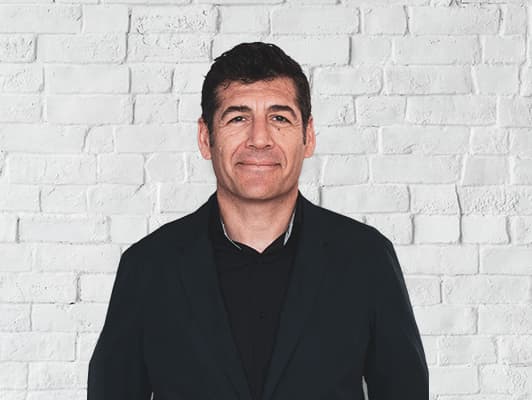 Tony
Director and Founder
Inorbital founder and digital solution architect with over 20 years' experience planning and directing dynamic web presence and web applications for all types of savvy organizations. When not directing Inorbital you can find him actively trying something completely new.