Share
When sourcing a digital agency to partner with for your next website project remember to consider these 7 key factors.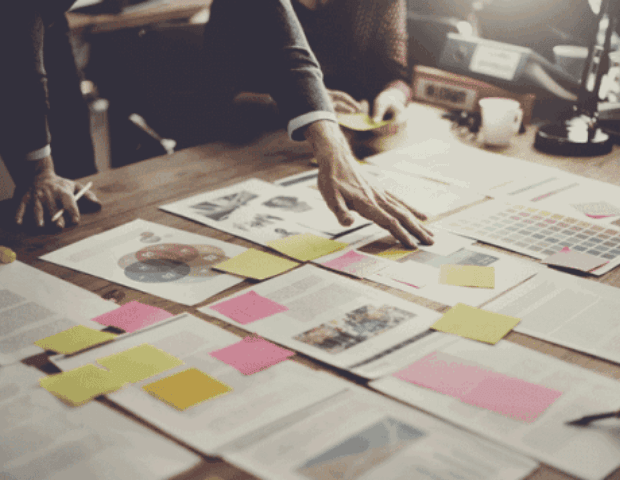 1. What Type of Agency Are They?
Would you ask a car salesmen to fill up your tank? Would you go to the gas station and ask the attendant if they could fix your transmission?
No. You definitely wouldn't.
Sure, you can make the argument that all of these different types of services deal with automobiles but they have little else in common. The same can be said for internet marketing, web development, and a graphic design agencies. Yes, they all exist in the digital space and there is crossover between some aspects of some of the services but you definitely do not want your graphic designer to be implementing your SEO strategy. Trust us.
Once you have decided on the type of agency you want you have figure out if they are qualified to do the work. Do yourself a favour and ask a lot of questions. Make sure that the agency you are considering has the credentials and certifications to produce solutions with best practice.
Ok so now you've asked all the right questions and they have given all the right answers. It's time to sign on the dotted line? Right…. No, not quite yet. A few other questions to consider deal with how accessible the agency is. Are they local? Do they outsource any work? Will you have access to the team or just through the project manager? Understanding the answers to these questions will arm you with high level knowledge of what you can expect from a partnership with any agency.
Now let's move on to more specific things to consider.

2. What is Their CMS solution?
Do not make the mistake of partnering up with a firm that has built your solution on a custom or proprietary content management system. This scenario is rigid and puts you in a position where you are at their mercy. Avoid this, make sure that the CMS is well supported and widely available.
When deciding on a CMS be sure to explore the interface and demo the common tasks you will need it for. Evaluate the ease of use and learn about what training options are available. Are there online tutorials and more options for advanced training, perhaps they have certification?
Make sure that the CMS solution provided is flexible enough to integrate 3
rd
party systems and has features that are built in that don't rely on other vendors. The more the CMS can handle the less headache, and cost, when the time comes to update or upgrade.

3. Do They Have Sector Experience?
Does the agency you are considering have significant experience with similar clients and types of projects? It's always a great idea to contact recent references within your type of business. Don't hesitate to ask the tough questions. There are many free web-based testing resources that you can use to test the end results. Google page speed insights is always a good way to test the quality score of the finished product.

4. Do They Have an Established Process?
Does the potential partner have a process or methodology that makes sense and is it adhered to by the team? Review the proposed schedule to check if it works in conjunction with the process and you will get a good idea if it's used or not. We not only follow
our methodology
but are constantly updating it to reflect any improvements we discover along the way from project to project.

5. Is Their Design Style Compatible?
Thoroughly review their most recent designs. Most firms have a variety of creative solutions that are consistent with their styles. Ask yourselves how does that style match with your project? Are the designs to your liking and applicable for your needs? Nike has same fantastic website designs but it might not be suited to a law firm or an association website.
View our most recent web design work.

6. How Available Are They?
Of course this can often be overlooked but make sure that the partner can work with your schedule and will be dedicating the right resources at the right times. Ask them what their workload is and you will often get the honest answer from a reputable partner.

7.How Much Will They Cost?
We left budget to last but its often the first consideration as the investment can vary greatly from partner to partner. The more reputable and established organization will naturally have an estimate to match. Ask about payment options they offer and does it work with your organization. If not ask if it can be adjusted. Most reasonable requests can be accommodated. We discussed
Total Cost of Ownership
in an earlier blog but this should be the main comparative factor when it comes to economics. What is the total cost of engagement over the life of the website? To learn more about
TCO visit this recent post
.
There are many more factors to consider that we just don't have the time to cover here but we did try and cover the more significant facets.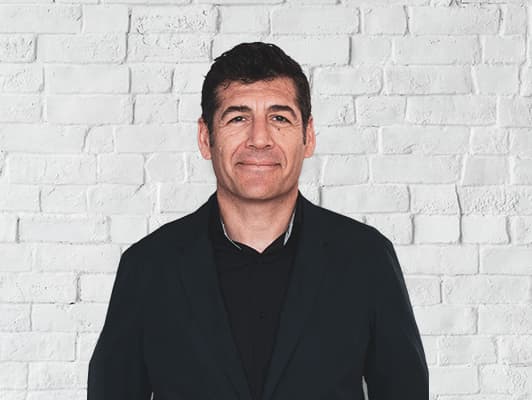 Tony
Director and Founder
Inorbital founder and digital solution architect with over 20 years' experience planning and directing dynamic web presence and web applications for all types of savvy organizations. When not directing Inorbital you can find him actively trying something completely new.