Share


When we are designing websites for clients, we often find that there is a lack of understanding when it comes to User Experience Design (UX). In this article we will attempt to clarify what makes UX design what it is and why it is important to understand it for your next web project.
What is User Experience?
A simple summary of User Experience Design is that it is an approach to design that focuses on understanding the needs, wants, and behaviours. The goal of UX design is to eliminate personal bias and create interactions designed to solve a user need. When done right, UX design considers variable user actions and makes sure that no aspect of the experience is unintentional.

The following steps illustrate the user experience process
Step 1: Find your North Star.
Before creating your website, you need to have a strategy or "north star" that guides you and your team in one unified direction. This is important because during the process things can get complicated and it's easy to get lost at sea, but if you have that north star as your guide you can always find your way back to shore.
Step 2: Jobs to be Done.
It is important to not only look at what people do but also what are the underlying jobs they are trying to get done. When you start looking at things through this lens you will discover what really drives goal directed behaviour. For example, a parent may bring their kids to a movie Saturday afternoon, but the underlying job is not to watch the latest Disney movie, it's to entertain their kids. If you understand the job a product fulfills you can create a more impactful experience.

Here is an example of a "Jobs to be done" statement template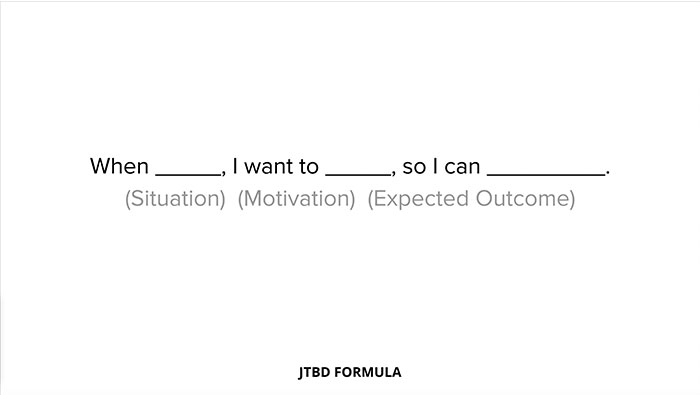 Step 3: Getting to know your Users.
User-focused design requires that you know the user. To do this you need to hit the pavement and talk to people. Get a better understanding of what features they need to make your website impactful. It's important to not be too rigid with your interviews, the more conversation-like you can make them the better the insights you'll receive.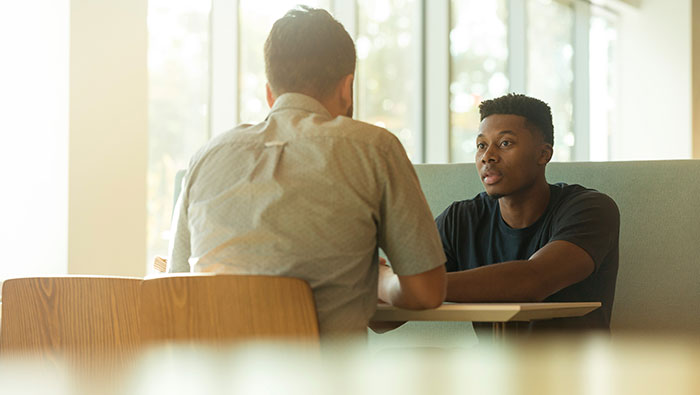 Step 4: Create User Personas
Once you've done your research and interviews, bring all that data together to establish the personas of your website. It's important to keep these simple and concise. You should be narrowing these down to 5 or 6 overarching concepts. If they become too complicated it defeats the purpose.

A great example of clear and simple personas is Mailchimp.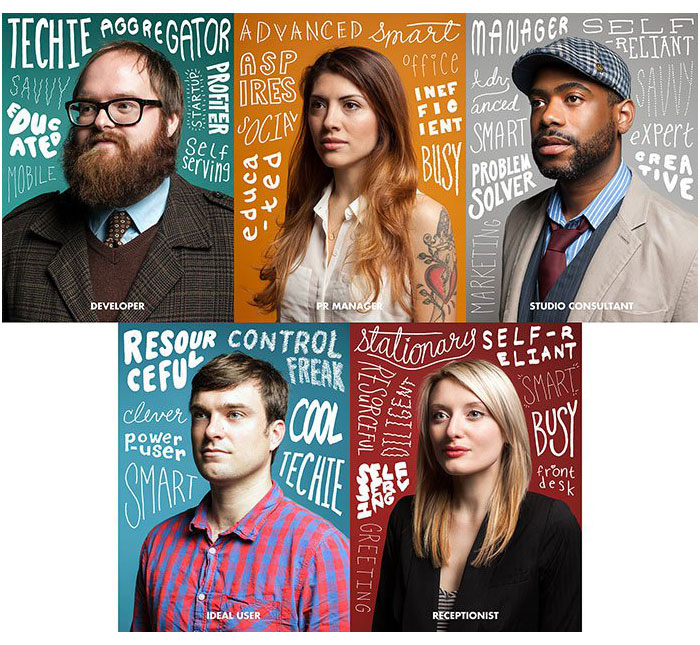 Step 5: Mapping the Problem
With user research and personas created, you should have a good idea of what problems you are facing with your website. Mapping allows us to simplify these problems by showing how users will move through your product. Mapping also allows us to clearly see the context in which users are getting their jobs done.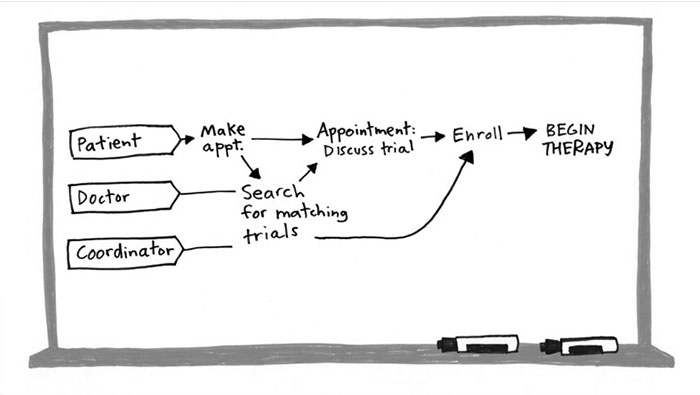 Step 6: Wireframing
Once you have completed all your research and mapping you can finally put pencil to paper and create wireframes for your project. Wireframes are essentially the blueprint of what will become the design. Wireframing allows you to make informed decisions on layout, functionality, and design based on your research.
Step 7: Prototyping & User Testing
UX Design software allows us to prototype interactions and transitions between pages without code. This gives us a lot of flexibility in changing prototypes. This means it's a low time investment to test the flow of a website for any problem points. Prototyping can save hours of development time by spotting issues before any code was created. In all of our projects we stress this point with our clients and make sure that everything is the way it is supposed to be before we move into to the build.
Step 8: Build
You've gone through all the steps. You can be assured that what you have is ready to be built and follows the principles of good UX Design. All that's left is to build it and enjoy.