Share
Valuing strength of diverse opinions with action
Our ethos is committed to diversity and inclusion by engaging people with a range of backgrounds and identities starting with our own team and extending to the people who will be using your website.
Our 5 key steps to ensure the website design process is equal, inclusive, and diverse:
1. Inclusive research
Conducting research that includes a diverse range of users and perspectives will help to ensure that the website design meets the needs of a wide range of people. Our interviewer will preface any stakeholder interview with a fully documented statement that addresses the value of individual differences and that these differences are not just appreciated but valuable. We also find it helpful to provide response options for these contributors to provide comfort and inclusivity based on their individual preferences. As part of the strategy interviewing select members of the user and stakeholder team is always important. However not everyone is comfortable with one-on-one meetings, so we offer a variety of methods to collect input to accommodate diversity and accessibility. This includes but is not limited to group sessions, virtual casual conversations and even an anonymous online form to gather feedback on gaps and motivations. We leave it to the respondent to choose what they prefer to best suit their needs.
2. Diverse team
Building a team that is diverse in terms of gender, race, ethnicity, age, ability, and other personal characteristics can help to bring a range of perspectives and experiences to the design process. As a boutique studio it's apparent at a glance that we are a diverse representation of our city. We proudly promote that our team can speak 10 languages and for a 10-person team that's very cool. We are also aware of not excluding potential hires because of race, gender or disability starting with marketing opportunities to the widest candidate pool and fairly screening and assessing those candidates equally. What we've learned is employees with diverse backgrounds increase creativity innovation and succeed better than homogeneous companies.
3. Inclusive language
Using inclusive language in website content and design can help to create a welcoming environment for all users. This refers to the use of language that is non-offensive and non-discriminatory towards individuals or groups, such as people with disabilities, different ethnicities, genders, sexual orientations, ages, and socio-economic backgrounds. This can include using neutral or gender-inclusive pronouns, avoiding ableist language, and being mindful of cultural and linguistic diversity. Using inclusive language is an important aspect of creating a welcoming and accessible website for all users.
4. Accessibility
Ensuring that the website is accessible to users with disabilities, such as providing alternative text for images and using clear and accessible language, can help to create an equal and inclusive online environment. We draw on our 20 years experience of building websites that are accessible during the functional scoping phase. This allows us to come up with practical solutions that we know will not pose any risks of not complying with the required standard. An example of this would be to make sure a design did not rely on auto playing content and building in controls for accessibility considerations. After the design phase is complete, we build accessibility into fully functional HTML/CSS versions of key pages of the website. We make sure that the semantic markup of the website is coded in a way that increases legibility and allows content to be read by screen readers. All our alpha pages must pass accessibility tests before we code them into the CMS. Further, we run a series of accessibility tests once the website is in the beta testing phase, and we do not deploy your website to its live state if it does not pass testing.
5. User testing
Testing the website with a diverse group of users will identify any potential issues or barriers to inclusion and can help refine the design to better meet the needs of all users. These are some of the testing steps.
User testing with diverse participants: Inviting a diverse group of users to test the website can provide valuable insights into how different groups interact with the design and whether there are any barriers to use.
Accessibility testing: Checking for compliance with web accessibility guidelines, such as the Web Content Accessibility Guidelines (WCAG), can help ensure that the website is usable for people with disabilities.
Cultural usability testing: Conducting usability testing in different languages and cultural contexts can help identify any issues that may arise for non-native speakers and users from diverse cultural backgrounds.
Color Contrast testing: Checking the color contrast of the website, mainly the text against the background, and make sure it passes the standards for accessibility, which are mostly AA and AAA.
Diversity audit: A diversity audit is a comprehensive examination of the website's content, design, and functionality to identify areas where improvements can be made to support diversity and inclusivity.
It is important to note that testing website design for diversity is a continuous process and requires ongoing monitoring, testing and adjustments throughout the life of your web presence.
Summary
The web design process should be revisited regularly to ensure systemic fair treatment of people that results in equitable opportunities and outcomes for everyone. There are legal reasons to accommodate diversity in your website however valuing and supporting individual differences makes great business sense too since diverse backgrounds increase creativity, innovation and succeed better than homogeneous companies.
For further reading visit OCAD's
Inclusive Design Research Centre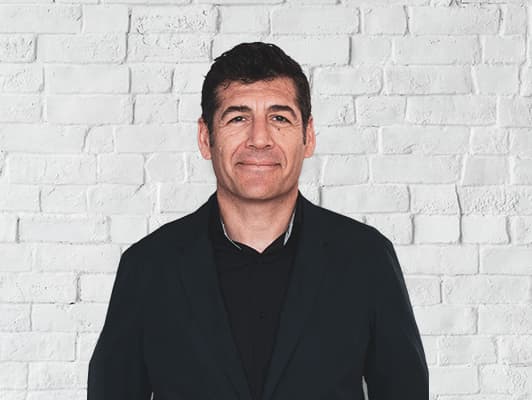 Tony
Director and Founder
Inorbital founder and digital solution architect with over 20 years' experience planning and directing dynamic web presence and web applications for all types of savvy organizations. When not directing Inorbital you can find him actively trying something completely new.