Commitment to a simple, bold design that connects a wide array of users
MJM Architects is a Toronto-based multidisciplinary design firm focused on projects that advance personal and civic wellness and include a diverse array of programming and scales. Their projects include high-performance sport, recreation, libraries, wellness programs, aquatics, cultural and learning space, labs, sports fields, trails, gardens, and plazas.
Challenges
MJMA's main challenge was to present its vast portfolio of projects as clean and minimalistic as possible to best reflect the quality and type of work they design. This website redesign was to resolve their biggest pain point which was the lacking user experience for mobile users and small outdated project images. The main group of users, current and potential clients, was not well served in how information about the firm was presented. With the new design, the focus and challenge was to make it easier for users to find, explore and peruse the portfolio of projects in an easily categorized and great looking layout using fast-loading, full-width images.
Scope of Work
Goals
The focus of this project was to plan, design, develop and deploy a completely new and improved MJMArchitecture.com website to deliver a superior user experience that presents the great quality projects in the firm's portfolio while powered by an easy-to-use, robust Content Management System.
Design
The solution itself included a complete site redesign using completely new photos and content backed by the robust and flexible, Kentico CMS.

As for improved user experiences and automation processes, workflow, versioning, localization, page templates, page types, widgets, among others, helped make the solution quicker to customize and extend as these were all modules that were available by out-of-the-box in Kentico.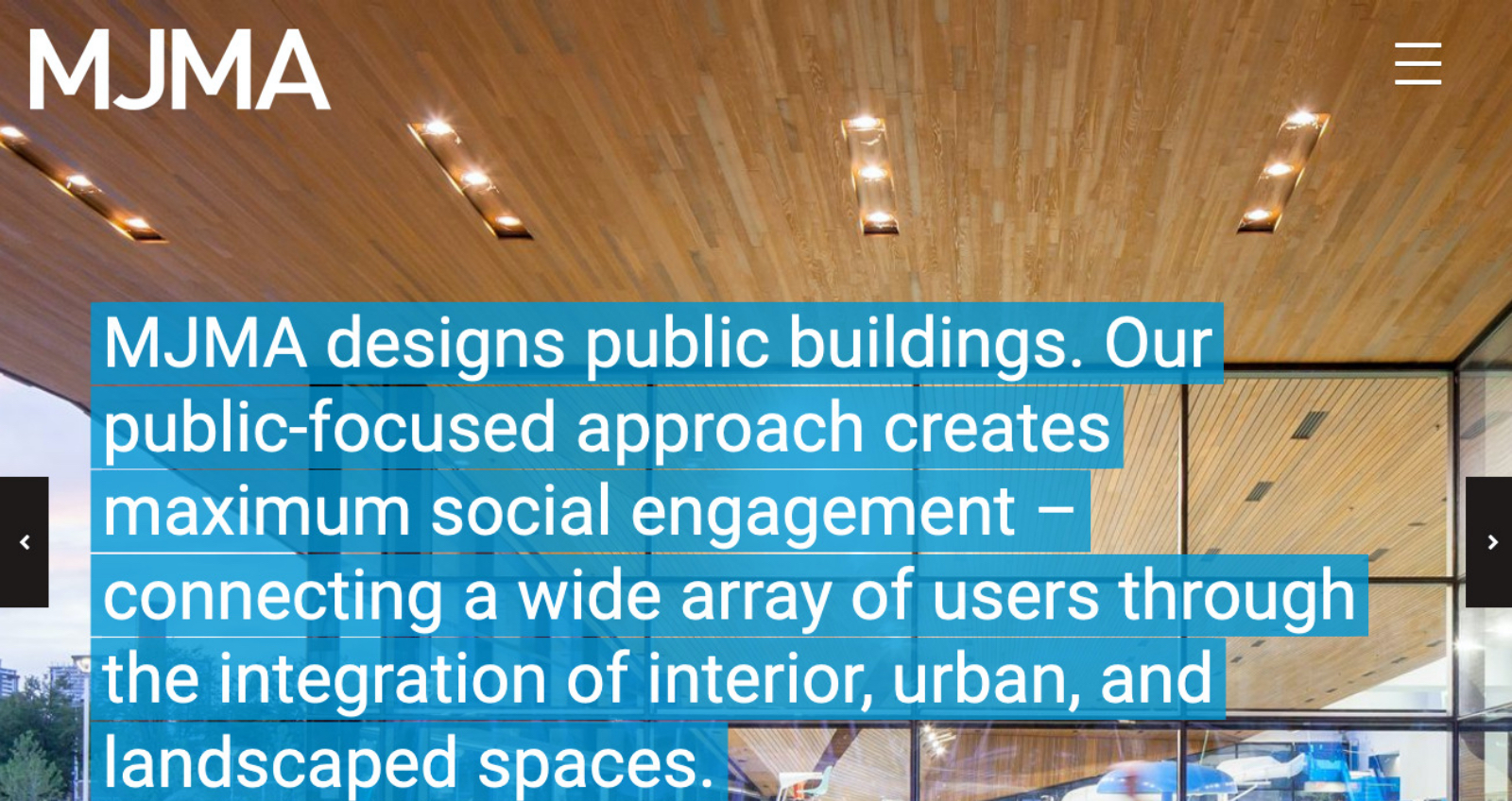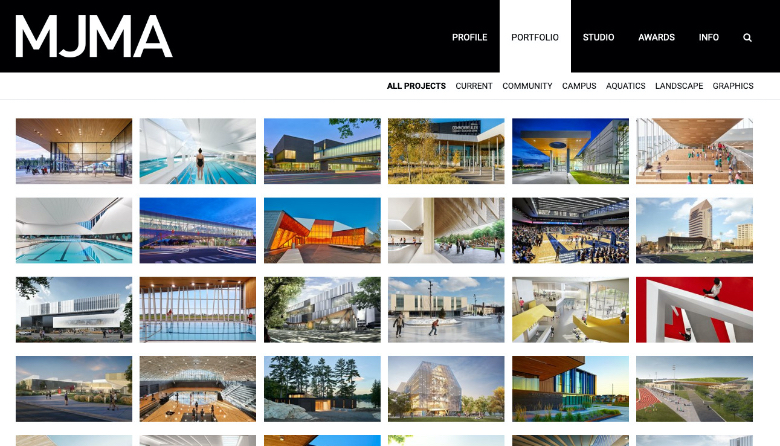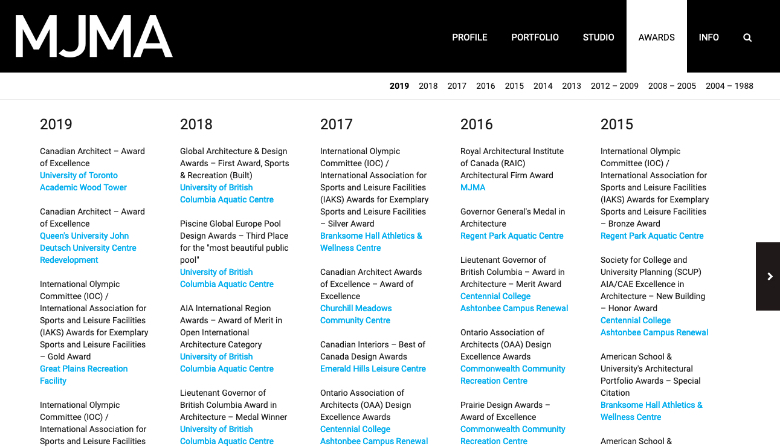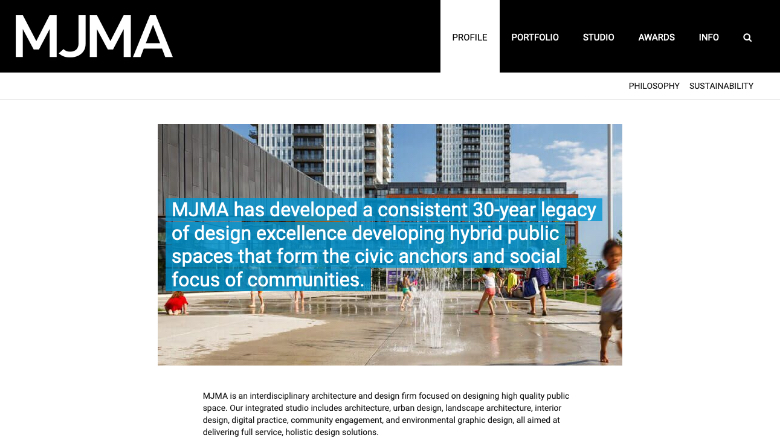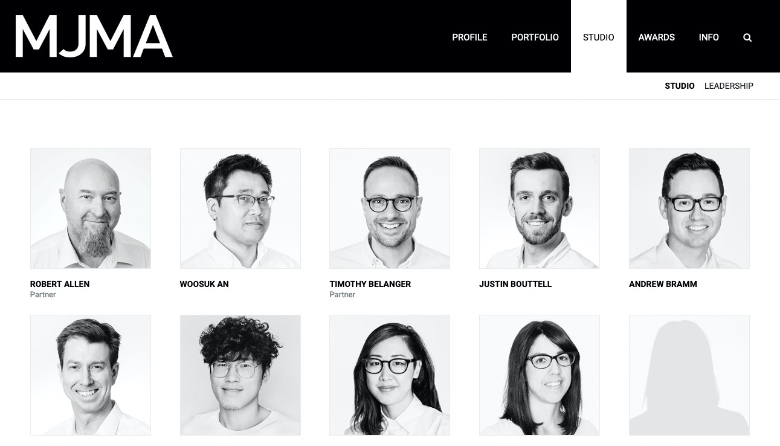 Custom page types were created to represent a variety of different types of content including projects, project slide images, project thumbnails and staff. The content tree was heavily utilized for the organization of projects, project imagery, and project category pages. Custom tables were used to store additional project information including project types and sub categories. Custom webparts were created to overcome specific issues that could not be resolved solely using an out-of-the-box solution.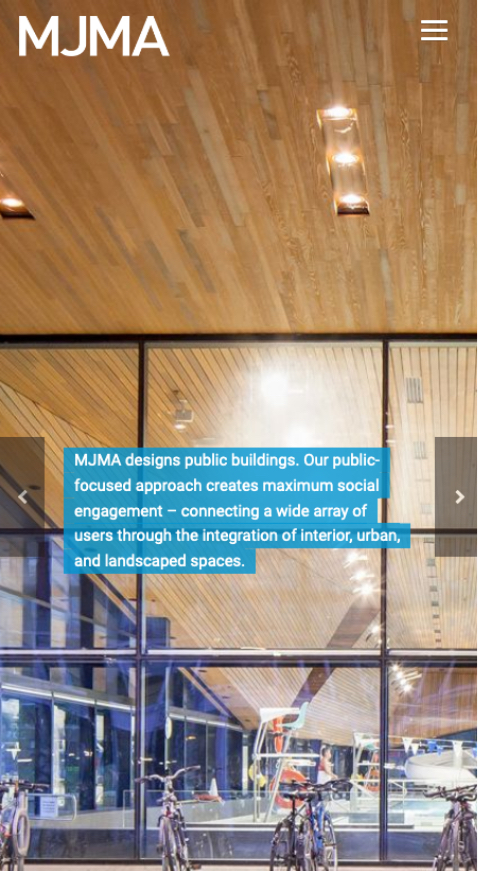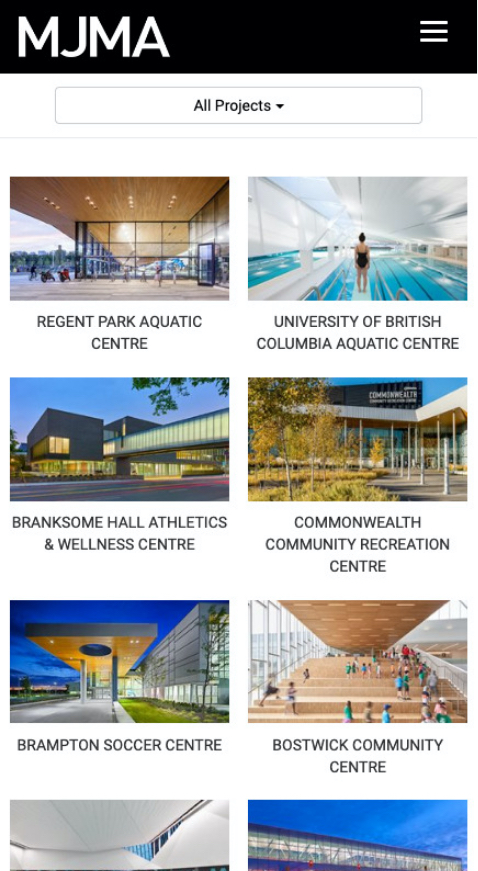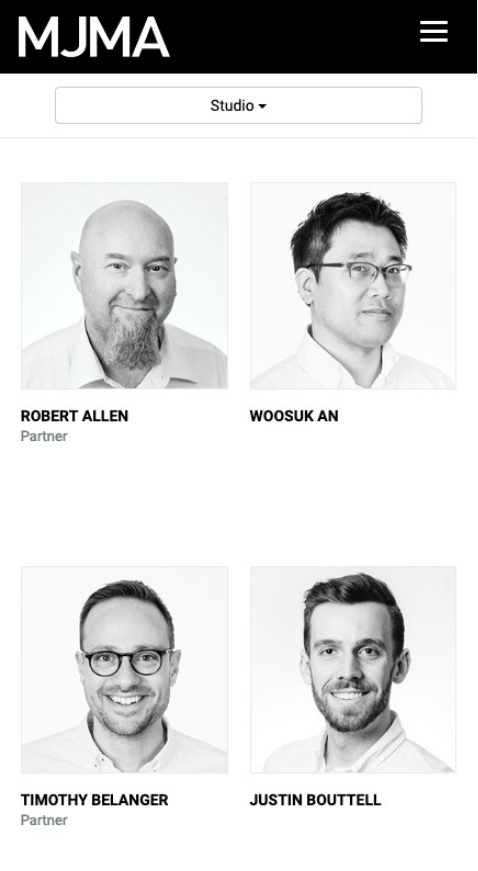 Results
The immediate feedback from stakeholders and users has been overwhelmingly positive. It's too early to tell what the actual data is regarding conversions and bounce rates. The key reasons for the redesign were to integrate the newly implemented Grants Management system and to be fully AODA AA compliant as mandated. Both these objectives were achieved along with successfully enhancing the design and improving User Experience.
Performance Improvements
As a result of implementing Kentico for the redesign we were able to significantly improve page speed and performance. Straight A's for all key indicators from Webpagetest.org.


"The primary drivers in our refresh project was to have a website that displays our project images at a large scale, is accessible and equally user-friendly on all platforms, and is incredibly easy to navigate content. Inorbital was key in realizing these goals. Their design approach is not only focused on what you see, but how it functions, and how it can be managed. This 'future-proofing' approach drove every decision. The real power in our updated website is a robust content management system --- designed for the most non-tech-savvy person (such as myself) to control and manage the full website with ease. This simple to use 'back end' was critical to the success of the project --- we rely on regular (sometimes daily) content updates to remain current, fresh, and promote our brand. It was an enjoyable and rewarding experience working with Inorbital and I would encourage any client to engage their services if seeking a finely crafted website that balances design, function, and management."
Timothy Belanger, Associate MJMA
Key Criteria for Using Kentico
MJMA chose Kentico for its ease of use for content editors and administrators. The ability to craft any kind of layout without being restricted by template or CMS. Kentico features like content tree, custom tables, out-of-the-box Kentico webparts, page templates, custom page types, and custom built webparts made choosing Kentico over other products the best approach.