Share
What is a DXP?
A Digital eXperience Platform (DXP) is a software solution that allows organizations and associations to create, manage, deliver and optimize digital experiences across multiple channels and touch points, such as websites, mobile apps, social media, and email. It provides a set of tools and functionalities to help organizations deliver personalized and engaging digital experiences to their members.


How is a DXP different from CMS
A Content Management System (CMS) is a software platform that allows users to create, manage, and publish digital content, typically for websites however a DXP includes Content Management plus these features:
Customer relationship management (CRM)

Analytics and insights

Multichannel delivery
A DXP aims to unify and streamline the management of digital experiences, enabling member organizations to provide consistent and cohesive experiences across all channels and touch points, while also improving efficiency, agility, and time to market.


What is the value to your member based organization?
Ultimately by doing more in less time. A DXP provides capabilities that support the delivery of an exceptional member experience, with features and benefits including:
One consolidated system to learn and use for your entire team. Why rely on multiple vendors, applications and services to mange your digital strategy. Save time and frustration by learning one cohesive solution with a full-featured DXP platform.
Integration with other systems: Member based organizations are already using multiple tools and systems for different aspects of their work, which can make it difficult to integrate data and processes. But they're also getting bogged down in trying to keep up with emerging technology and trends. A future-proof DXP comes with many of the key tools they need built in (requiring no integrations) and has been designed to ensure seamless extensibility to any system they may want now or in the future via APIs, even ready to integrate with systems not yet in existence!
Data security: As website managers collect and use more data, there is a greater need to ensure that it is secure and used in compliance with privacy regulations. DXPs that provide built-in data privacy compliance will support the marketing team in ensuring they're storing member data correctly and only contacting members they should.
Also regular updates by the DXP provider include hotfixes, bug fixes, performance improvements, and new features. Recently, Kentico swapped launching new versions for releasing Refreshes a few times a year. It's another win for security because every Refresh comes with a security review. Installing a Refresh is much easier than upgrading to a new version of the platform. Therefore, there is no excuse for dwelling on obsolete technology anymore.
Analytics and insights: With the increasing amount of data available to the website team, managing and analyzing it effectively can be a challenge. DXPs provide your team with robust analytics and reporting capabilities, which enable them to measure the effectiveness of their efforts and make data-driven decisions that optimize their campaigns and improve ROI. Content marketers must continually analyze and optimize their content strategies based on data and metrics to achieve their business objectives.
The rewards are a digital team that is empowered with the tools and knowledge to deliver captivating and engaging member experience. And we all know a positive member experience will increase member loyalty and retention ultimately impact the ROI.
How to get started
At Inorbital, we work with DXP and CMS platforms everyday, so if you have any questions or are interested in discussing the possibility of using a DXP for your association contact us today.
We have really enjoyed working with you and the Inorbital team on the redevelopment of cvo.org. Throughout the entire process, we knew Inorbital was committed to building us a great website. Because of your team's professionalism and attentiveness to customer service, we had complete confidence in the guidance and expertise that we received... We couldn't be happier with the look, performance and functionality of the new site.
-
College of Veterinarians of Ontario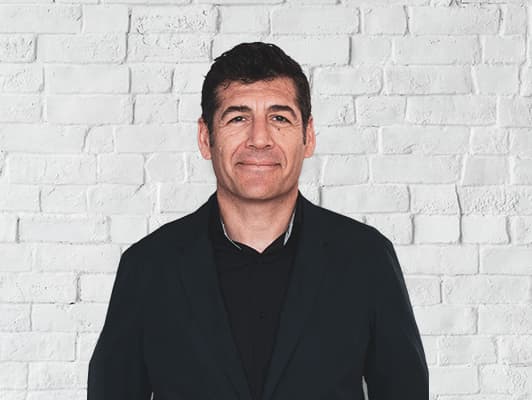 Tony
Director and Founder
Inorbital founder and digital solution architect with over 20 years' experience planning and directing dynamic web presence and web applications for all types of savvy organizations. When not directing Inorbital you can find him actively trying something completely new.
Success Story
Ontario Phycological Association
Digital Experience Platform with Member Management
Success Story
Canadian Council for Public-Private Partnerships
Shaping the future of Canada's infrastructure and services