Complete digital transformation for Canada's Public Relations professionals
The Canadian Public Relations Society (CPRS) is an organization of 4,000 members who practice public relations in Canada and abroad. CPRS is incorporated as a National Society in Canada and it is the central part of a federation of 14 Member societies that are based in major cities throughout the country. CPRS is committed to advancing Public Relations in Canada by providing a means to educate members through accreditations programs as well as providing access to learning materials, events and career opportunities.


Objectives
Member and stakeholder research told CPRS that they needed to transform their online presence. Inorbital was tasked with developing a turnkey digital strategy to build a completely new website from the ground up for the association.

Challenges
One of the challenges of this project was to sync Kentico user accounts (and membership) with CPRS member data. The existing member database existed separately from the website so we needed to integrate accounts in the new website. Other challenges for the new site included building a custom user dashboard for logged in members with various permissions, building a resources centre with search and custom filtering and a job board that would allow users to post jobs as well as search and filter through them.

Scope of Work
Our Approach
The first step was to convert the member roles from CPRS' database into Kentico CMS user roles. This was accomplished by querying the CPRS membership database to pull all the memberships and using the Kentico API to generate the roles in the CMS.
The next step was to create a scheduled task to sync users in the CPRS database with those residing in Kentico. This was accomplished by querying all users in the CPRS database and then generating or updating existing user accounts within Kentico.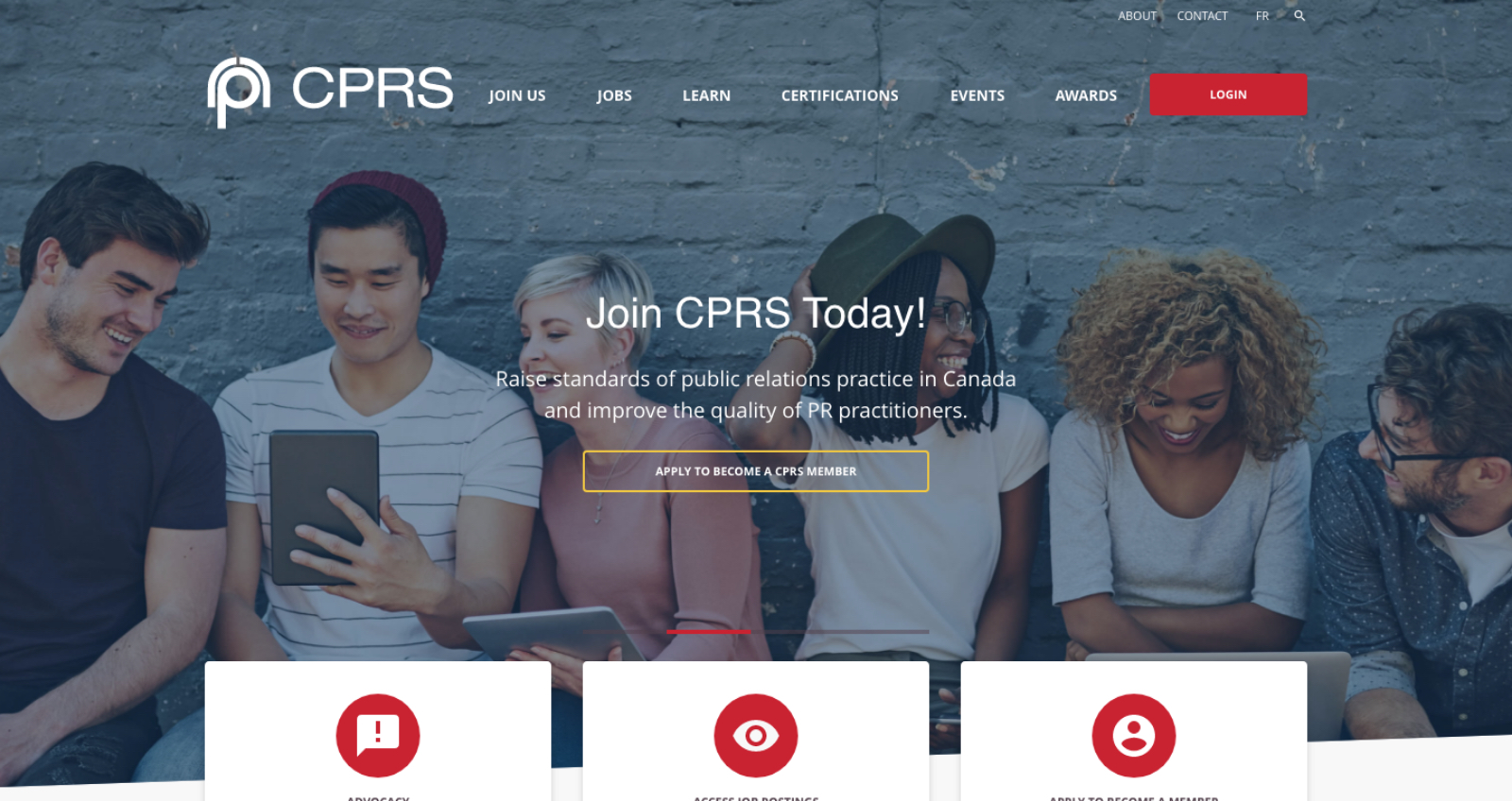 With the roles and user accounts in place, the membership dashboard pages were created and assigned the necessary user role permissions ensuring that members had access to the appropriate member pages.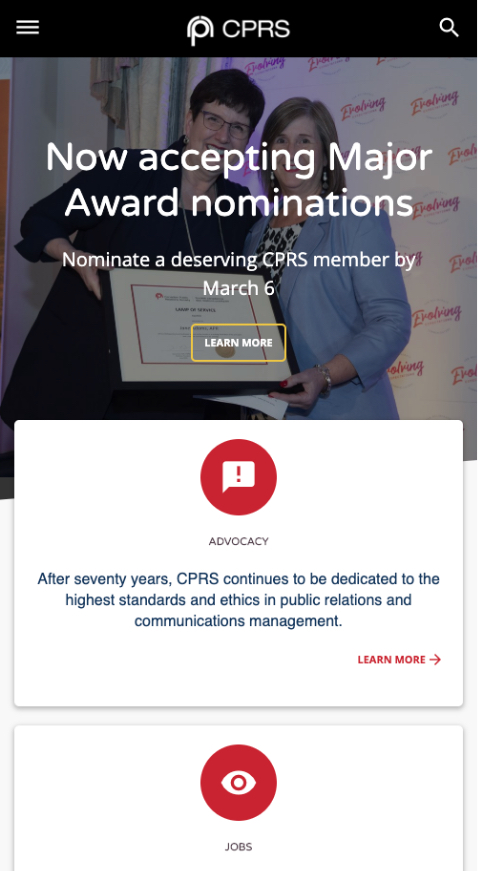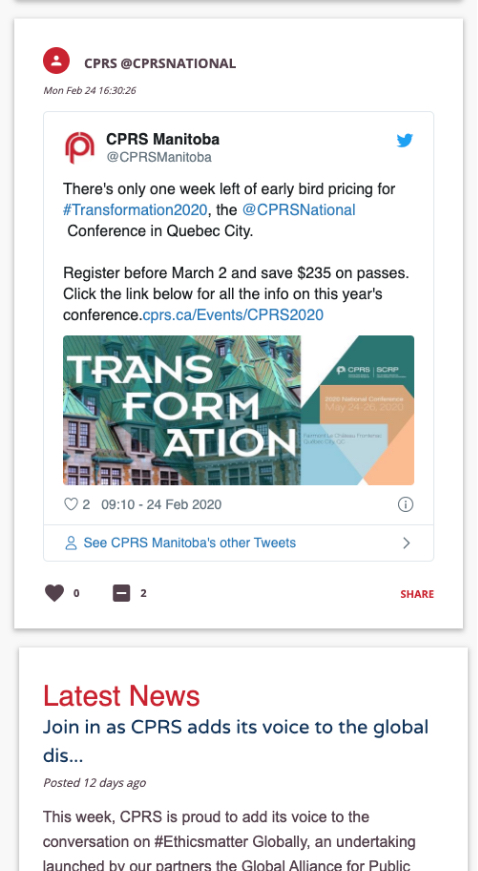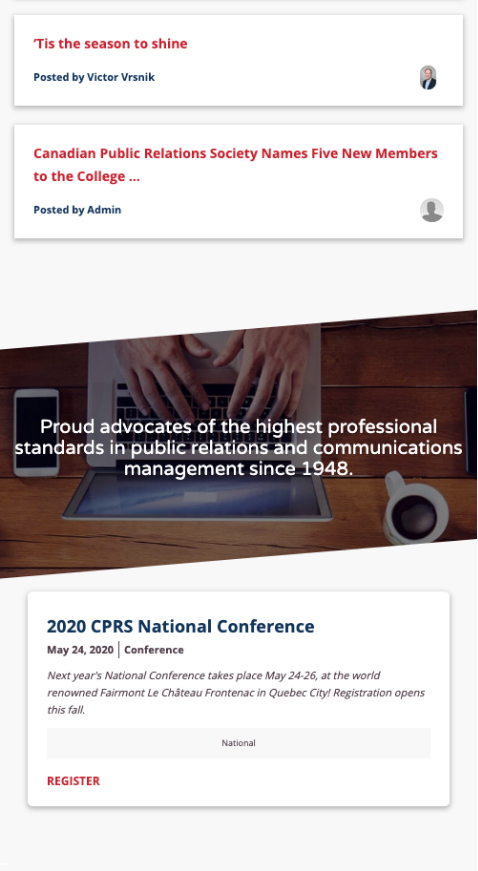 Results
The new CPRS website was successfully integrated with CPRS' user and membership database. The new website features a membership dashboard for members to access member pages tailored to their assigned roles. It also allows all members access to members only content such as webinars, recorded lectures and documents.
Dear Inorbital team, We cannot thank you enough for your hard work and dedication to make the new CPRS.ca perfect. We couldn't have done it without you and you and we are very thankful to have partnered with Inorbital on this project.
Project Details
Kentico was chosen for the new CPRS website because it provided an integration solution with their existing set up, allowed for the ability to expand into different microsites, and it was seen as relatively easy to use from a content editing perspective.