Elevating member engagement and operational efficiencies with the best-in-class DXP
Edvantage partners with leading brands to bring Ontario educators exciting deals and discounts on everything from sports and entertainment, gadgets and tech and travel, to the things a family needs every day.
With over 380,000 members and growing, the future success of the program relies heavily on the design and development of a new website complete with member management features, integrations and a streamlined end-to-end experience from both a user and back-office admin perspective.

Background
Edvantage is an affinity program that offers exclusive rewards and discounts, through partnerships with retailers and businesses who resonate with customers of the OTIP Group of Companies' brands (Ontario Teachers Insurance Plan). Members and staff of OTIP Group of Companies' are eligible to participate, and members can add one family member to their membership.
The program previously relied on representatives from OTIP brands to upload an excel sheet of members to an SFTP folder to be then added into the CRM by the Edvantage team. There was no direct communication between members opting into the program or managing their involvement with the program. The inefficiencies of this system were seen in member management struggles with inaccurate data confounded by the fact that members were required to prove their membership with a plastic card that would get mailed to them.
The introduction of and end-to-end digital member experience, including electronic membership cards and upfront communication consent, will help in the reduction of back-office administration and manual tasks, as well as gaining operational efficiencies, increasing active participation, and a positive member experience.

Objectives
Three main objectives:
To revamp the web experience so members can activate their membership, create a secure profile and provide communication consent and add secondary members to their accounts
To eliminate paper & plastic cards by introducing digital cards and manage primary and secondary members along with email notifications throughout the process.


To gain operational efficiencies by reducing back-office admin and manual tasks by including member management, group member data ingests and robust reporting and analytics.
Challenges
The existing platform was mostly manual where files containing bulk member data are shared between Edvantage and the many groups that they service (unions, school boards, federations etc.). This process needed to be automated.
Edvantage.ca has a complex registration and member workflow which needed to be seamlessly integrated with the SaleForce application. This included new members and to update existing members encompassing real-time bidirectional integration via the SaleForce API.
Customizations needed to be made to the Kentico Users application to provide Edvantage admins the tools they need to manage membership data and provide support to users.

Scope of Work
Our Approach
The new Edvantage.ca is complete with a membership management piece that integrates with Salesforce member data and data that has been uploaded by group representatives. Members can now activate, login, edit details, add secondary members, save favourite offers, and access their digital e-cards effortlessly.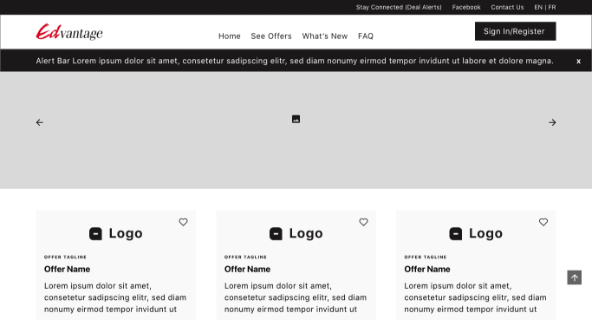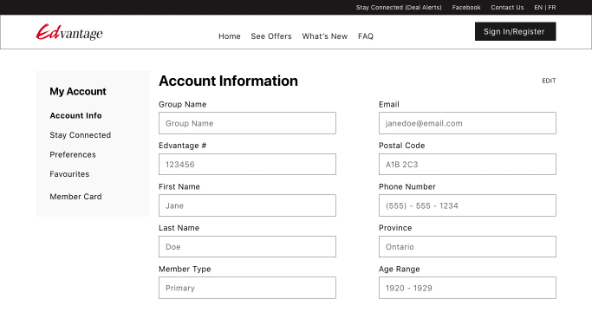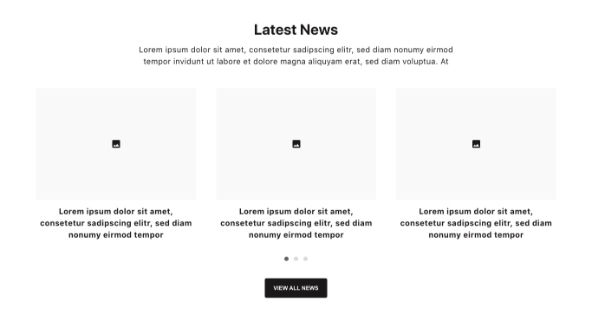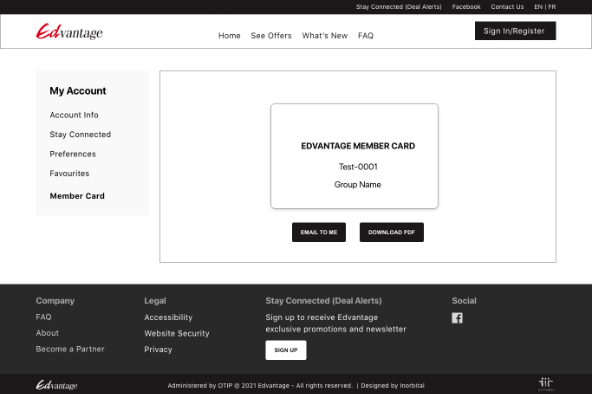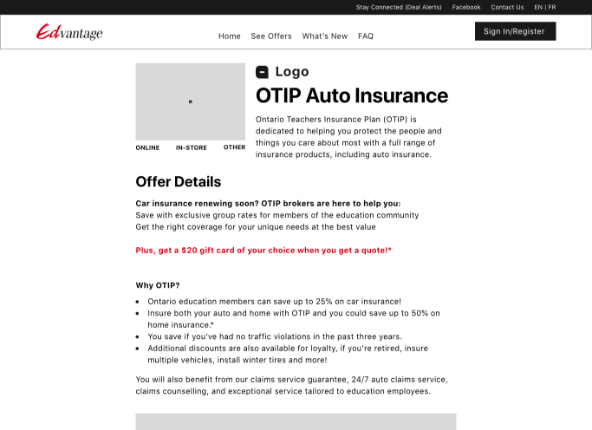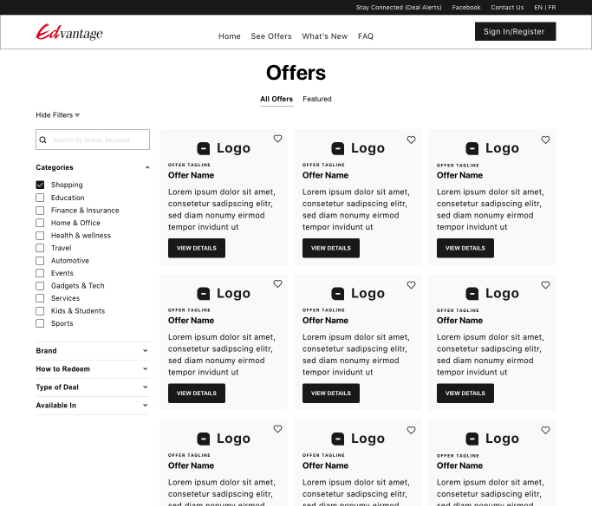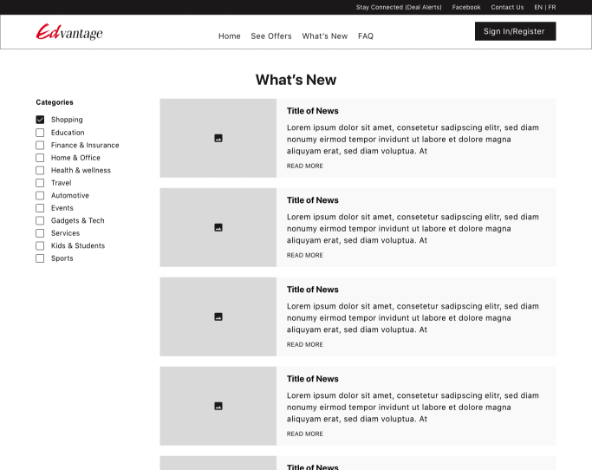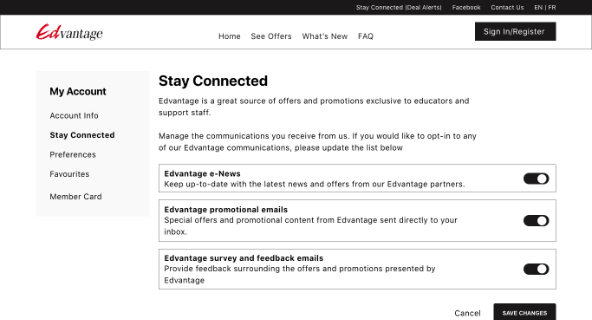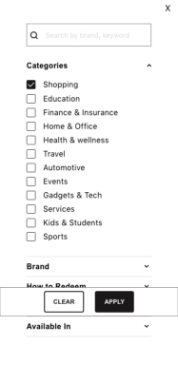 The new design focused on creating a modern platform that would instantly attract it's users. Focusing on whitespace and custom designed UI elements that would make the user experience simple and effective. The new design leveraged the edvantage red as an accent colour, and adding lots of imagery to add brightness and warmth to the page.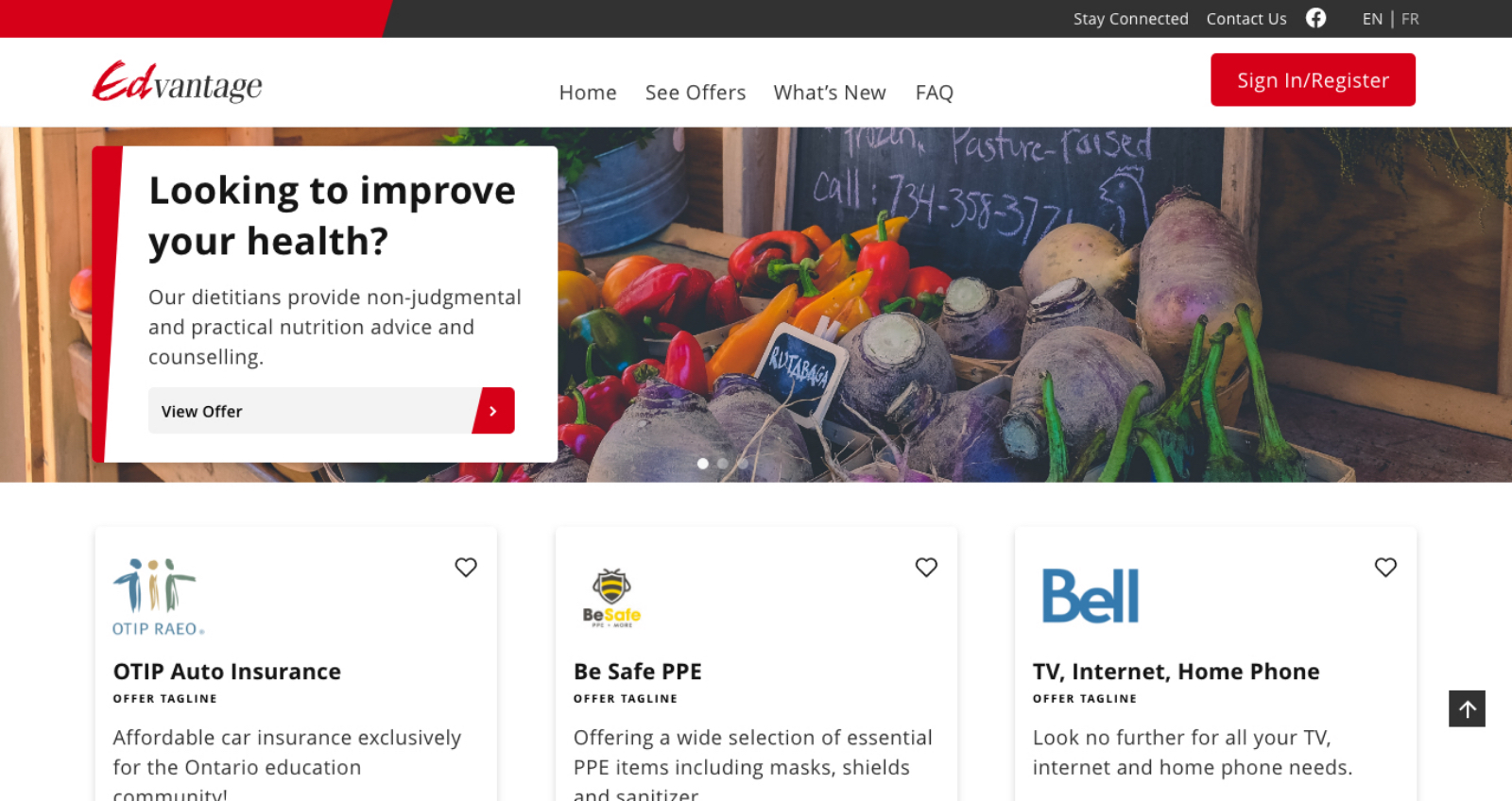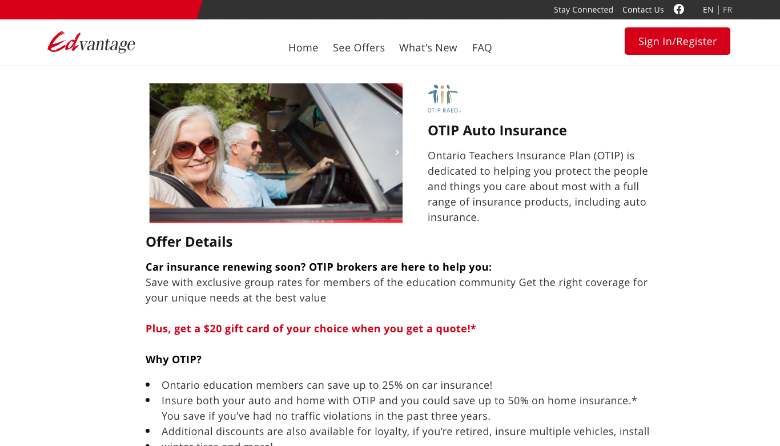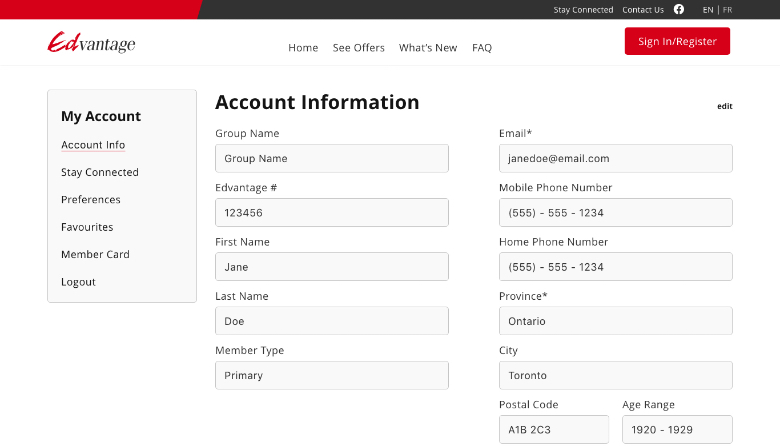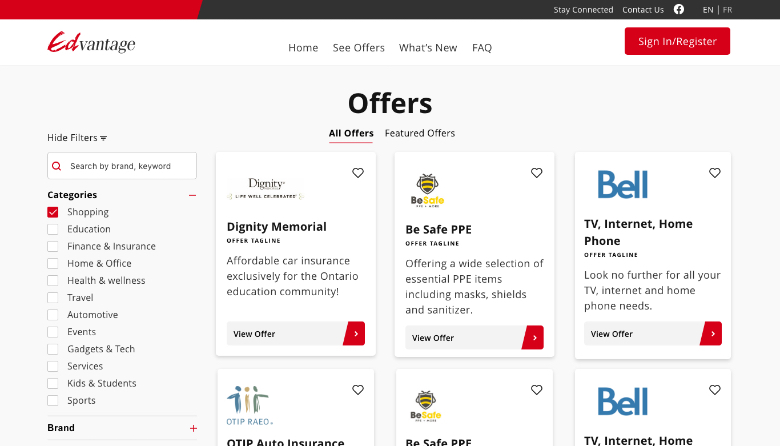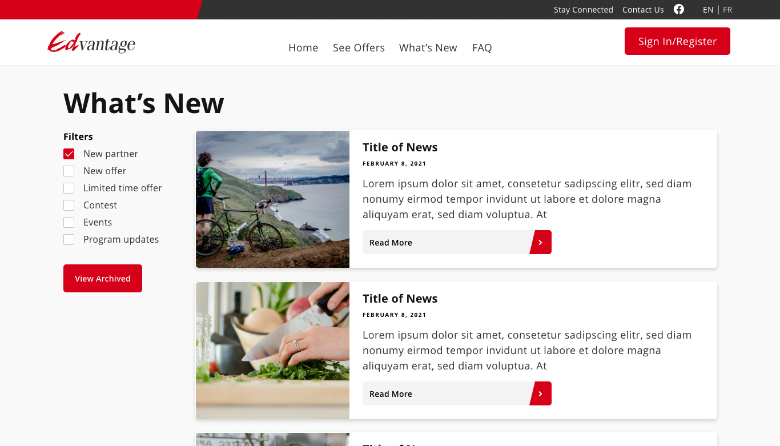 A custom user interface was developed specifically for group admins to upload membership data to the website. Once in the system, the member would then need to activate their account and provide consent to the Edvantage team for further communication. This process gives Edvantage the ability to communicate direct with their members and to avoid unnecessary admin work by tracking down files or dealing with inaccurate data uploaded from group representatives.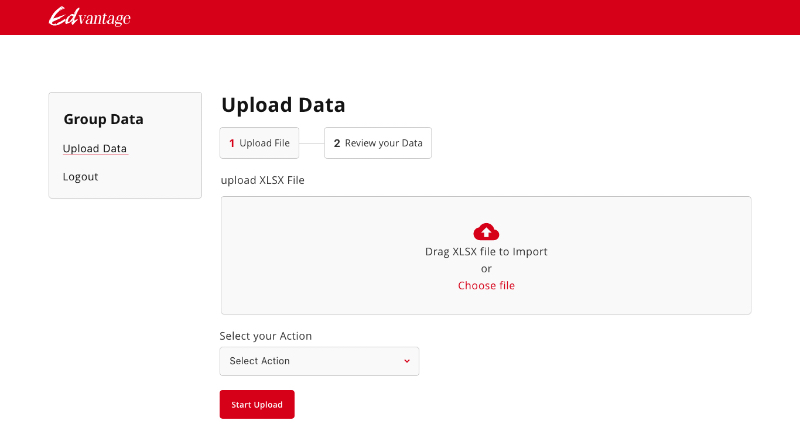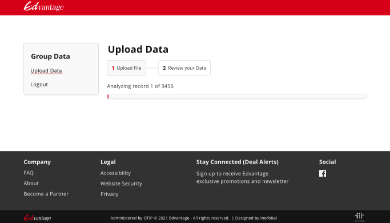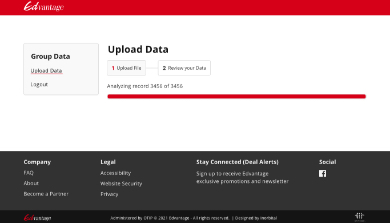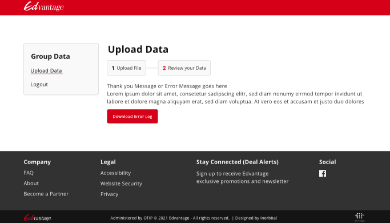 In order to meet the administrative needs of the project, the Kentico users application was heavily customized with custom fields to show Edvantage specific information for ease of admin member management. Custom reports were also developed to track specific KPI of the program's success.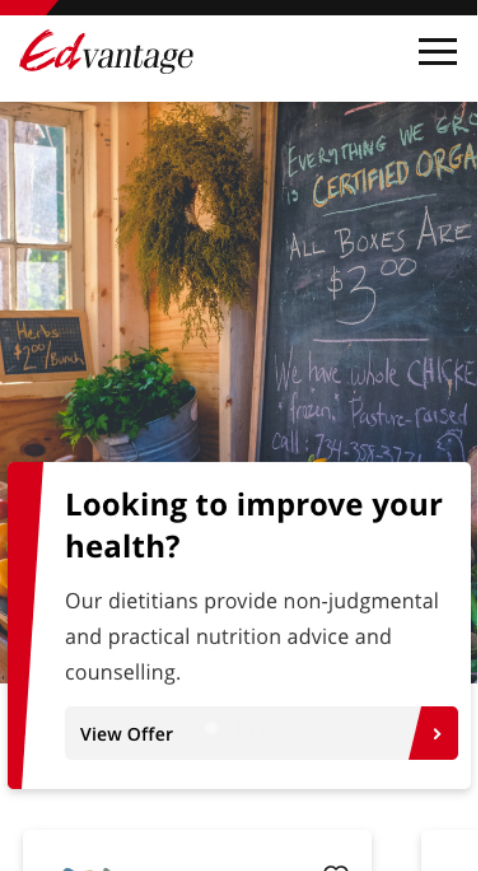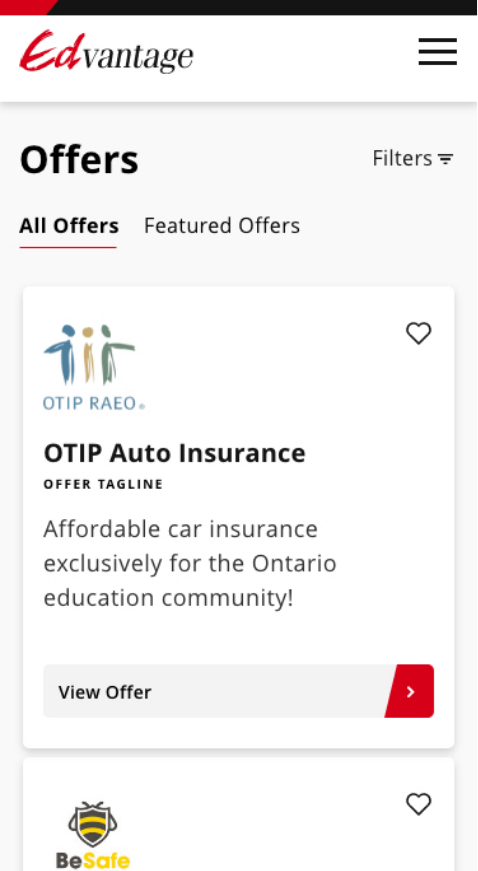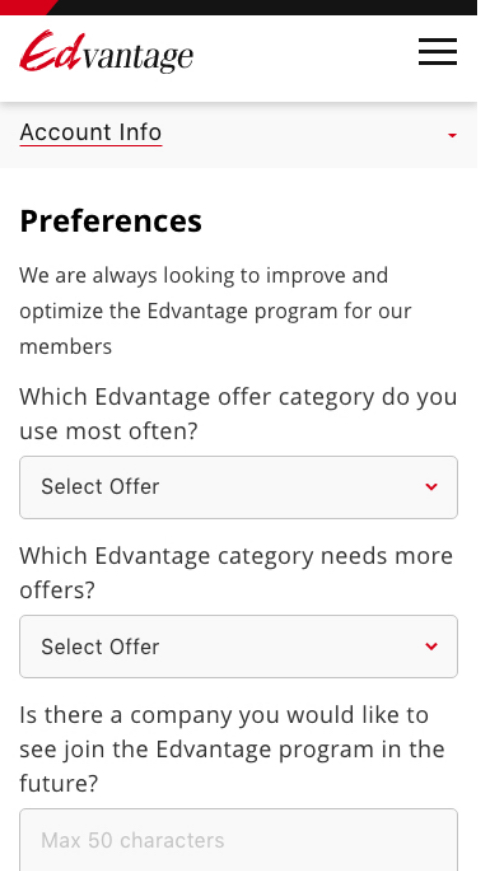 Results
The Edvantage website rollout was a success with a completely new, robust, secure, and accurate member flow and profile management front-end. Members can easily register and access discounts, add secondary members and download the digital card. The back-end also includes new features and tools for the Edvantage team to administer and track registration and member commutations while synchronizing with their Saleforce back-end.
"30,000 New Members upon going live in the Spring of 2021, the impact was almost instant with a increase membership from 380,000 to 410,000."
The new website was awarded Kentico Site of the month and scored almost perfect straight A's with webpagespeedtest.org.

Project Details
Built with Kentico Xperience. Kentico was chosen for the Edvantage.ca membership website because it provided an integration solution with their existing set up, allowed for the ability to add custom applications and reporting and made content editing familiar, easy and efficient.
Visit www.edvantage.ca